Pierino e il Luuupo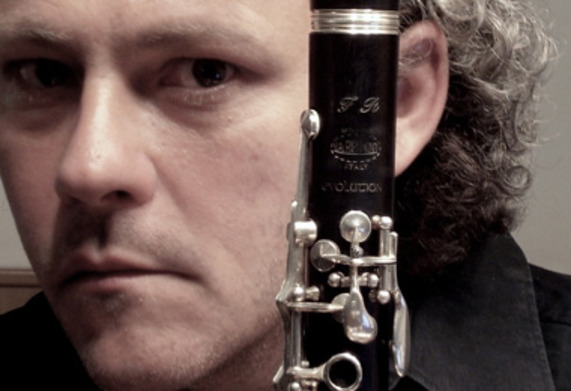 Giovanni Franzoni  (actor)
Mauro Negri (clarinet);
Marcello Abate (guitar);
Gabriele Rampi (double-bass);
Federico Negri (drums).
Edited by: Giovanni Franzoni
Adaptation and transcriptions from the Prokofiev's themes by Mauro Negri
"Pierino e il luuupo" is a free theatrical and jazz adaptation of the famous fairy tale by Sergei Prokofiev edited by Giovanni Franzoni and Mauro Negri.
The story and its rich musical contents must take into account the value of improvisation that the musicians and the narrator will bring. In fact, the individual musical instruments not describe necessarily a character, as in Prokofiev, but they will work together to define the features of animals that accompany Pierino, reinventing sounds, noises and harmonies. Even the narrator which, in the original, has the task of telling the tale, may support the collective harmonic and melodic design .
The jazz quartet led by Mauro Negri will add it as an instrument of the line up to all intents and purposes, the voice and the physicality of Pierino, to enter the narrative in its themes property of instant jazz composition.
The show will not have a fixed time term, while respecting the trend of history as we know it, but he will live each replica of the oestrus of the artists on stage and their sensitivity.
2014 Productions
________________________________________

Also Avaible

⇒ Macca