Mauro Negri was born in Mantova in 1966, the city where he completed his classical studies, majoring in clarinet with  Maestro Giovanni Bertolini. In this period of academic study he carried out a dense concert activity, performing in duo and other chamber ensembles with pianist Marino Nicolini.
However it should be noted that is with the saxophone, practiced throughout its range, which he started to collect considerable acclaim both in Italy and abroad, the study of the jazz repertoire musician has yielded several awards and recognitions.
In 1984 (only eighteen) he ranks second in the competition for the first sax organized by RAI Milan, with whose orchestra he worked for some years.
In 1985 he was considered "the best musician" at the National Competition "Viva I Giovani" ; in the same year he won first prize at the National Competition for saxophonists of Agliani d'Asti and then is considered "the best talent" by the magazine "Fare Musica".
In 1987 he took part in a tour in Russia with the Jazz Orchestra of Florence.
In 1989 he was invited to give a seminar on John Coltrane at the Teatro Nuovo in Verona and recorded his first album for Splasch Records entitled "Patarau."
In 1990, he was a finalist in the European competition in Leverkusen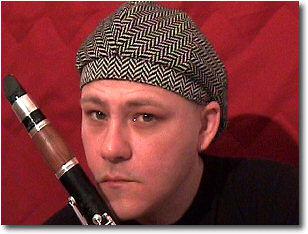 In 1991,he won the "Jazz Contest" with his new quartet "Trapezomantilo" with which will affect four albums
In 1992 he won the "Top Jazz" as best Italian talent and in 1993 was voted "best new Italian talent" by the magazine "Musica Jazz".
Subsequently, he recorded a solo album for the label "Sentemo" entitled "Piku" which sees him also as arranger. At the same time he formed a trio with guitarist Sandro Gibellini and pianist Paolo Birro which won the Barga Jazz 1992 and will produce two albums, "Funny Men" and "The Tender Trap" respectively published for "Le Parc" and "Velut Luna."
In 1996, he created the "Mauro Negri S.F.Group" with whom he recorded an album for Splasch Records entitled "So funky". The group includes : Bebo Ferra on guitar, Christian Mejer on drums, Fiorenzo Delegà on electric bass, Mauro Negri clarinet and Enrico Rava as special guest. The quartet has performed in various Italian festivals such as "Iseo Jazz", "Jazz Italia", "Merano Jazz", "Mantova Jazz", "San Severo", "Suzzara Jazz" and "Ovaro Jazz".
In 1999, the quartet has produced a live album at MJF entitled "Apogeo".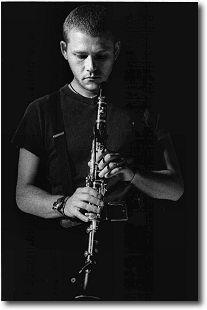 Currently, Mauro Negri is permanent member of the quartet of the French drummer Aldo Romano, with whom he has given concerts in Paris, Monaco, Hong Kong, Oporto, Guadaloupe and Amiens. With this line-up he recorded an album released by the label "Label Bleu" called "Corners".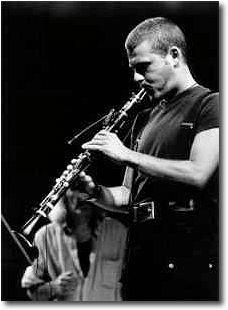 In October '98 he was a member of the "Orchestra Accademica della Scala" for two concerts with Enrico Rava, John Thomas, Gato Barbieri and Jimmy Cobb.
With Enrico Rava recorded an album published out with the October issue of the magazine "Musica Jazz" entitled "Certain secret corners"
In April '99 he recorded with Roberto Gatto, John Thomas, Stefano Bollani and Barbara Casini another Enrico Rava's album entitled "Wind" for the "Label Bleu."
Should be also noted that he has played with the most representative artist of the jazz world: Kenny Wheeler, Billy Cobham, Albert Mangesldorff, Lee Konitz, Sal Nistico, Tony Scott, Steve Lacy, Paul Jeffrey, Jimmy Coob, Gato Barbieri , Tommy Turrentine, Manfred Schoof, Kim Klark, Marc Abrahms, Natalie Cole, Enrico Rava, Paolo Fresu, Furio Di Castri.