The 400 Blows – Tribute to François Truffaut

Line up:
Flavio Boltro (trumpet),
Mauro Negri (clarinet),
Furio Di Castri (double-bass),
Stefano Paolini (drums).
Movie scenes selection and direction: Emilio Sioli
Music: Jean Constantin, Joseph Kosma and Benny Carter.
Editing: Emanuele Angeleri.
Boltro and Negri known each other for a long time, they share a long and successful attendance of the French jazz scene (Boltro even lives in Paris) and, more recently, together they have participated in many projects such as the recent Quintet of Richard Galliano "Omaggio a Nino Rota ".
The love for jazz and for the French culture as well as their harmony professional, now pushes the two musicians to deal again with the cinema, this time with the work of the glorious director François Truffaut.
Rounding out the quartet they called the veteran Furio Di Castri (doublebass player with international reputation) and Stefano Paolini (exciting drummer who has collaborated with leading musicians on the international scene
The group's work is is directed to the soundtrack of "Le Quattre cents coups" – translated in English it would "make a blizzard", first and one of the most famous Truffaut's work, which, revisited in jazz, it manages to show that world (now melancholy but now lively, witty and full of complex rhythmic accents ) which is the cinematic point of view of the great French director.
"Faremo il diavolo a quattro – omaggio a François Truffaut" is an affectionate and deep look the of Quartet on the world of the great master of the French "nouvelle vague".
The group performs the film's themes composed by Jean Constantin on a selection of images edited by Emilio Sioli, adding music by composers such as, for example, Joseph Kosma composer of "Autumn Leaves" that guide us in the description of the emotional context of the film .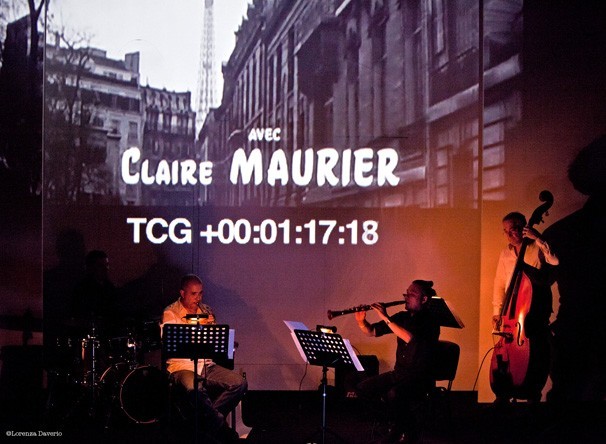 2014 Productions
________________________________________

Also Avaible

⇒ Macca