Ridi Buster, Ridi
Piano: Giorgio Gaslini
Video editing: Pierto Baj
Music: instant compositions by Giorgio Gaslini
It's a divertissement in pure Gaslini's style, this tribute to the great Buster Keaton, the comedian who never laughed.
Giorgio Gaslini revisits at the piano, with the technique of "instant composition", some of the most famous comic Buster Keaton, with the secret intention to "make him laugh."
The challenge is tough because a legend says that, by contract, Keaton could not laugh even in private life.
Gaslini will improvise with his piano during the projection of some famous Keaton's short movies mentioned below.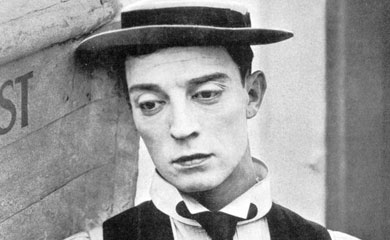 GO WEST – 1925
THE COPS – 1922
STEAMBOTBILL JUNIOR – 1928
THE SCARECROW – 1920
SHERLOCK JUNIOR – 1924
ONE WEEK – 1920

SEVEN CHANCES – 1925
CONEY ISLAND – 1917
2014 Productions
________________________________________

Also Avaible

⇒ Macca